OIL PAINTING NIGHT CLASS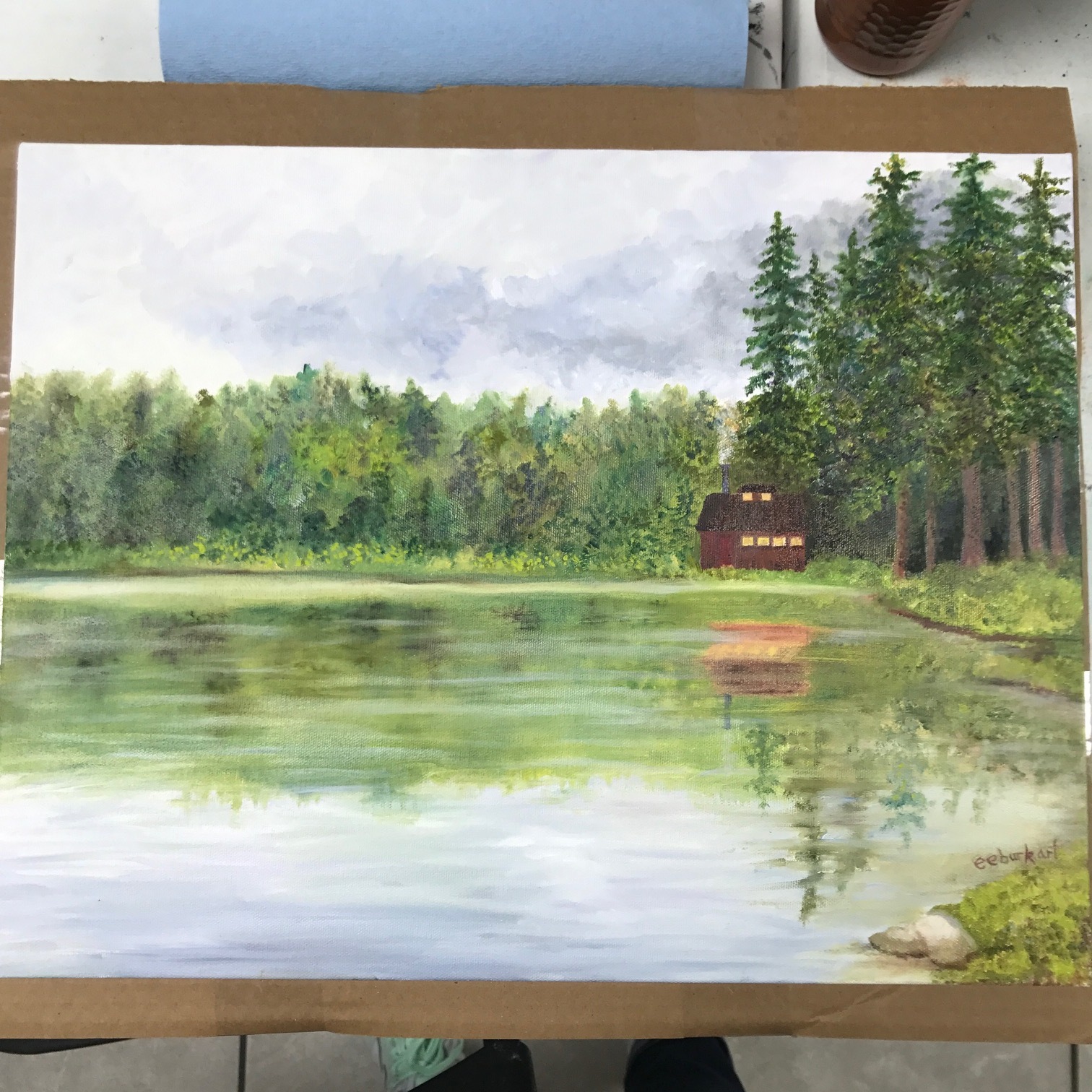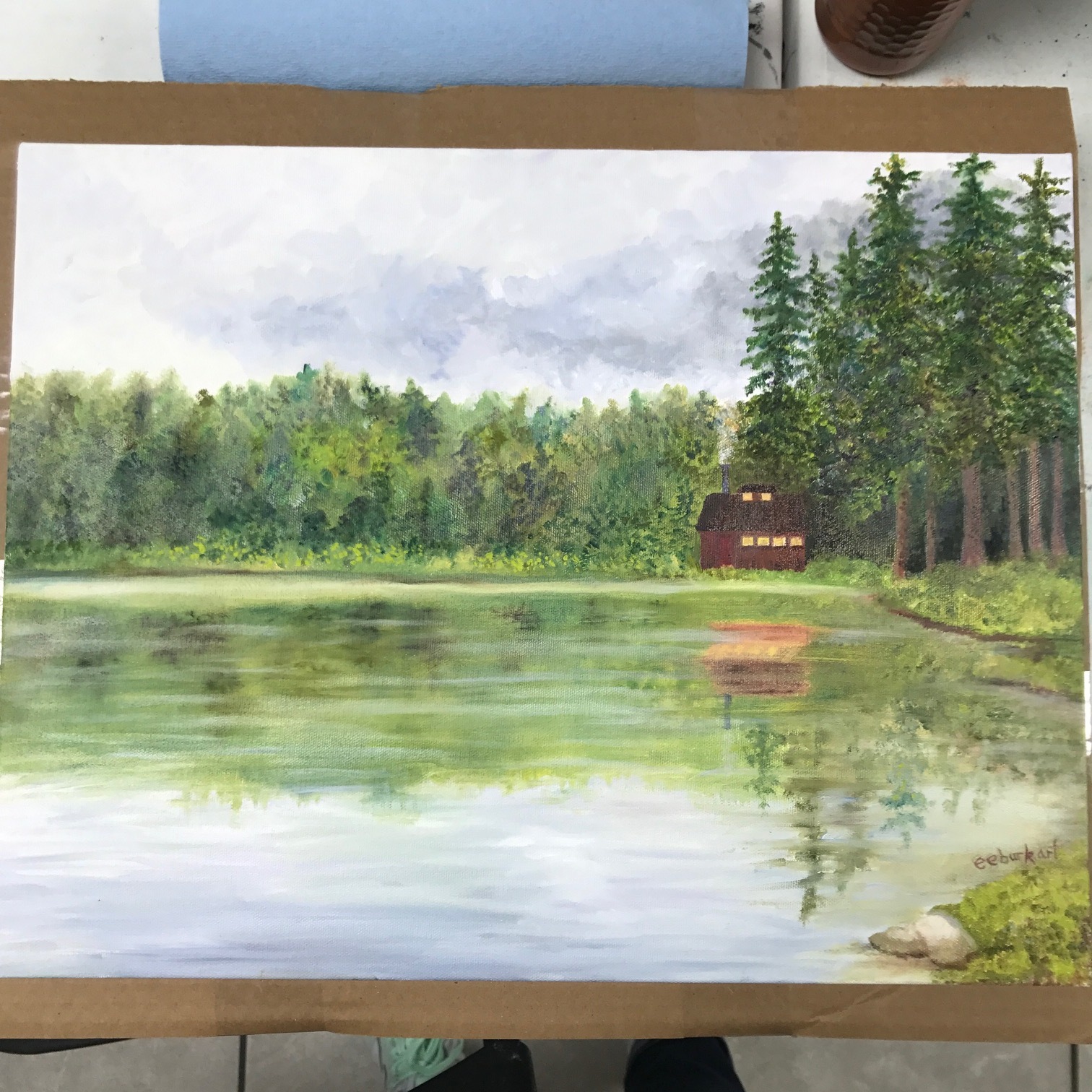 OIL PAINTING NIGHT CLASS
Instructor: Debra Buchanan
Ages: mature teens + adults
Skill level: all
Upcoming Sessions:
Six consecutive Mondays, 6:00 pm - 9:00 pm:
July 22, 29, August 5, 12, 19, 26 2019 -OR-
September 16, 23, 30, October 7, 14, 21, 2019 -OR-
October 28, November 4, 11, 18, 25, December 2, 2019
NOTE: This class traditionally recesses for winter break December - March every year.

Join Debra Buchanan for a six-week workshop in modernized oil painting in the style of Van Eyck and the Northern Italian Renaissance masters. Tuition is $165 and includes use of paint and brushes.
Debra's traditional style is based on the optical mixing of colors by glazing transparent layers of oil color over-top other colors. This technique is the marriage of drawing and painting, and allows the artist to achieve the highest level of detail and chromatic brilliance unobtainable by physically mixing paints.
Debra will also cover: how to mix flesh tones, how to use different brushes, recipes and directions for mixing Imprimatura and Tempera emulsion, and many skills that can be easily transferred to other mediums.
This is not the sort of class where everyone paints the same thing; so it's important to bring whatever you'd like to paint with you. It can be a portrait, landscape, animal, whatever (see notes below on the type of photos to bring). Deb is really great and can help you to paint any image.
DO NOT BE INTIMIDATED! Note that no previous oil painting experience is required or expected. Debra has successfully taught a seven-year-old this process.
CLASS AGENDA
Class #1: Lecture and explanation of technique; Drawing image to be painted on canvas with a Nero (oil based) pencil; Application of toned gesso or toned imprematura layer over drawing. (Bring your images to the first class.)
Class #2: Application of white highlights and shadow areas of umber paint.
Class #3: Make adjustments to umber and white layers, or Begin Glazing colored layers of paint.
Class #4: Continue Glazing colored layers of paint.
Class #5: Continue Glazing with layers of color.
Class #6: Finish Glazing with layers of color.
Students should bring or buy:
Their own canvas, Masterpiece brand available at both Depo locations is recommended. Canvas size should be limited to 8x10", 9x12", or 11x14" for the first painting. It is important not to go too much larger with the painting as you are learning the technique, otherwise you might not be able to finish it during the six week class.

Two photos of what they would like to paint to the first class. One image should be a high quality color copy, the same size as the canvas you would like to paint, on any sort of paper. The other copy should be a black and white or "gray scale" image. Black and white copies should be on inexpensive or thin printer paper, so those who wish to transfer their image via tracing can do so easily. Black and white photos printed on nice quality photo paper can't be traced or transferred easily. Copies can be brought from home or made at Fed Ex/ Kinkos.

Students should also bring or buy one or two oil-based Nero pencils, an eraser or two, a small synthetic fan brush, a fine detail brush, a palette knife, tack cloth, a disposable palette pad, and a small jar of oil-painting medium. The medium is something we mix specially. The total cost of these supplies will be about $30-40, dependent on the brushes you choose.. Ask us about putting together a kit for you ahead of time. You can also ask us for help picking out the right supplies when you come in. Both Jules and Deb are our oil painting experts!
RSVP required. Register now online, stop into the shop, or call (419) 352-9501 to register over the phone. This class may be postponed if minimum registration of 5 students is not met. This course is also offered in our Toledo location in the same six-week period.
1.8 hours of CEU credit is available for educators taking this course. Teachers seeking CEU credit should speak with their professional development coordinator to confirm the course meets standards set by each individual school or district.
*Please read our class cancellation policy before registering by clicking here.*
Please register as soon as you plan on attending. Classes that don't reach the minimum number of students required will be canceled 48 hours before the first day of class. Last minute registrations are accepted if class minimum is met and space allows. Early registration is encouraged.