INTERACTIVE BRUSH LECTURE + DEMO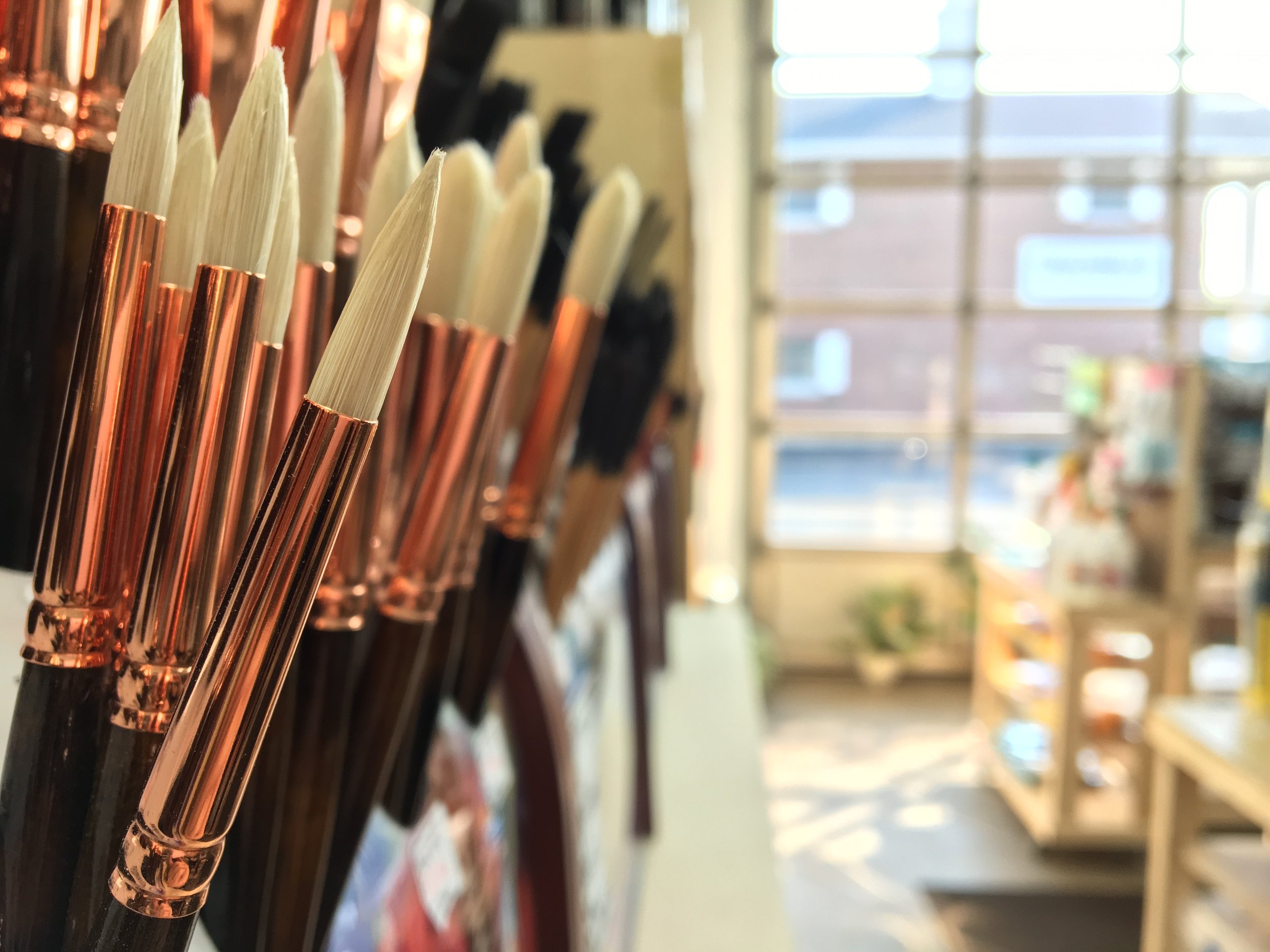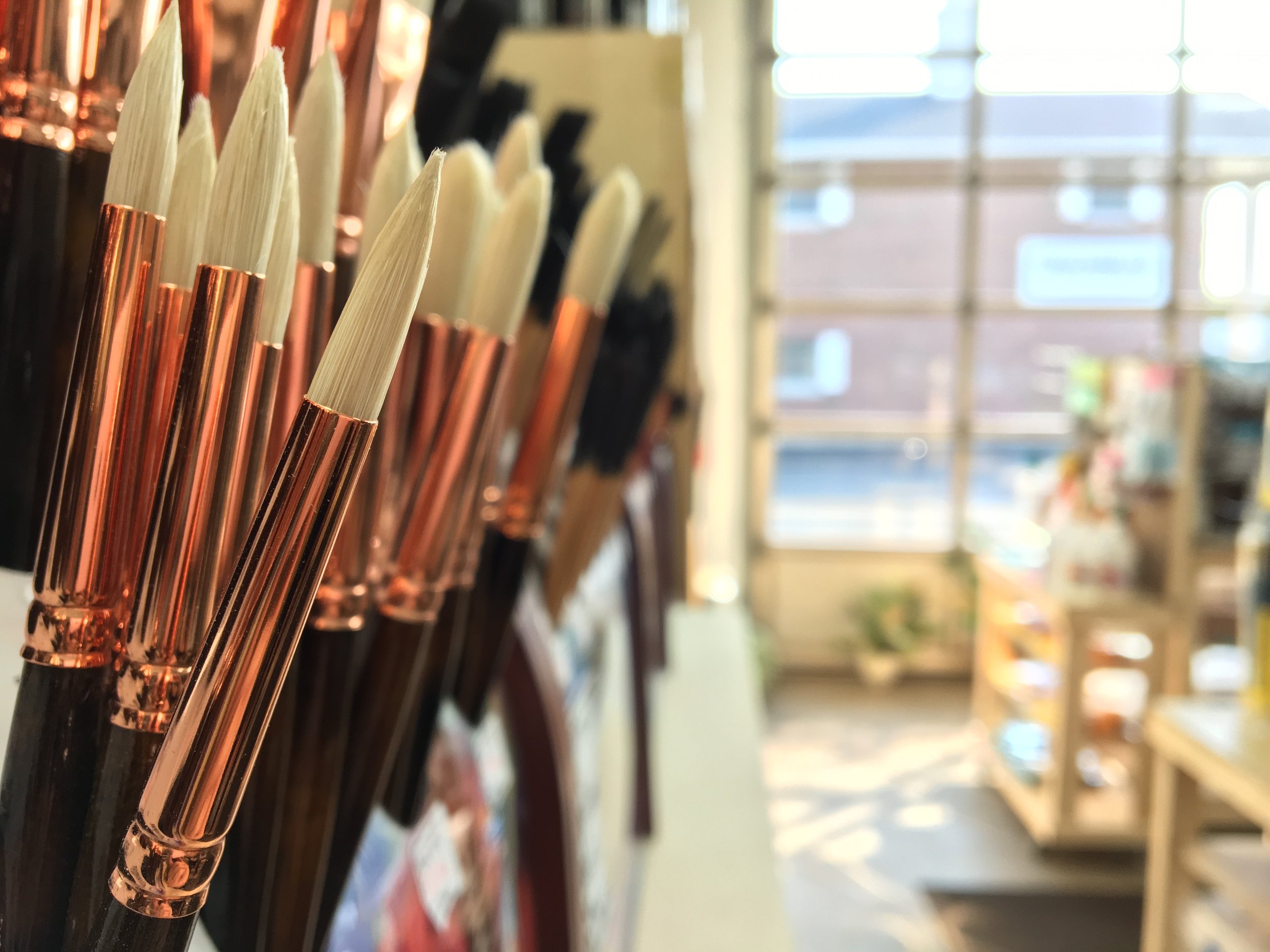 INTERACTIVE BRUSH LECTURE + DEMO
Instructor: Jules Webster
Age: Adults + Mature teens
Skill level: All
Tuition: $5.00
Wednesday, November 20, 2019 from 6:00 - 8:00 pm
Brushes are not created equal! Sometimes, if you can't get achieve a certain look in a painting, it's because you may have the wrong brush.
In this fun and informal lecture, Jules will explain:
how different brushes are manufactured to work with paints of different viscosities

how to brushes designed for your style of painting

how to rate the degree of quality when shopping for a new brush

long handle vs. short handle brushes

how bristle shape determines the mark-making range of a brush

the technology that goes into creating a quality synthetic brush

how to properly clean, store, and care for brushes to ensure they last as long as possible
Participants will have the opportunity to try out any brushes of their choice from our racks with water on "brush stroke paper" with water to feel the relative spring of the bristles from brand to brand, and to experience the variety of marks each brush is capable of making.