MAKE HOLIDAY ORNAMENTS WITH RESIN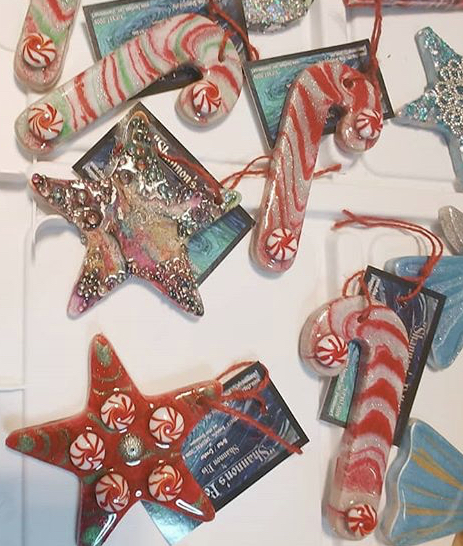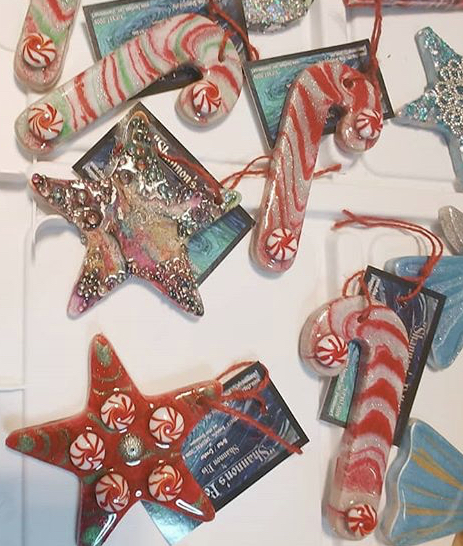 MAKE HOLIDAY ORNAMENTS WITH RESIN
Instructor: Shannon Eis
Ages: Adults, and kids 7 and up welcome with additional adult registration.
Skill level: No experience required
Saturday, December 7, 2019 from 11:00 am - 1:00 pm -OR-
Saturday, December 7, 2019 from 2:00 pm - 4:00 pm
In this super awesome workshop, you'll get to try two different methods for making resin ornaments. Shannon will be teach you a range of new resin techniques while you make two "finished projects" you can take home.
In this class, students will make one 3x3" cast resin ornament using a silicone mold, and a "cookie cutter shaped" resin ornament.
Techniques you learn in this class can be carried on to a gazillion other art projects including, but not limited to:
How to set up your work space for using resin

How to tint resin by mixing in alcohol ink and acrylic paints

How to properly prep silicone molds for resin pouring and de-molding processes

Properly pouring resin into molds

How to add alcohol inks into resin to create different designs including alcohol ink resin blooms

How to add + encase trinkets, glitters, mica powders, gold + silver leaf, crushed glass, shells, marbles, rocks and gems in resin
The resin castings will take about two days to cure. Shannon will come back after they are dry, de-mold the ornaments, drill holes in them, and add a ribbon for hanging if desired.
*Please read our class cancellation policy before registering by clicking here.*
Please register as soon as you plan on attending. Classes that don't reach the minimum number of students required will be canceled 48 hours before the first day of class. Last minute registrations are accepted if class minimum is met and space allows.