INTERACTIVE OIL MEDIUMS DEMO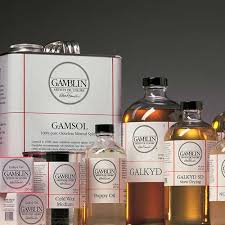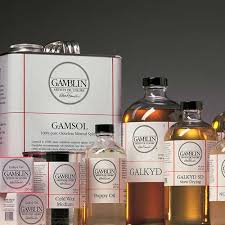 INTERACTIVE OIL MEDIUMS DEMO
Instructor:Jules Webster
Ages: Adults
Skill level: Any
Date: Weds, Oct 9, 2019 from 6:00 -8:00 pm
Explore all the ways you can modify the working properties of oil color from the tube – from a fluid consistency for expressive mark making to a stiff paste for creating thick, crisp marks. Jules will demo a few of Gamblin's most popular oil mediums and show how each modifies the working time and properties of the dried paint film. Gamblin mediums can thin or thicken paint, increase the transparency of paint layers, and create a range of surface qualities, from high gloss to matte. Jules will also discuss how Gamblin's products compare to traditional studio-made recipes and mediums manufactured by other oil paint companies.
A hands-on experience will be offered after the demo where participants will have the opportunity to mix a samples of paint and mediums to create a mediums reference sheet to hang in their studio. Please come dressed for mess in studio clothing only. Materials provided by Gamblin Artist Colors and The Art Supply Depo.
*Please reference our class cancellation policy by clicking here.*
Please register as soon as you plan on attending. Classes that don't reach the minimum number of students required will be canceled 48 hours before the first day of class. Last minute registrations are accepted if class minimum is met and space allows.