PET + ANIMAL PORTRAIT IN SOFT PASTEL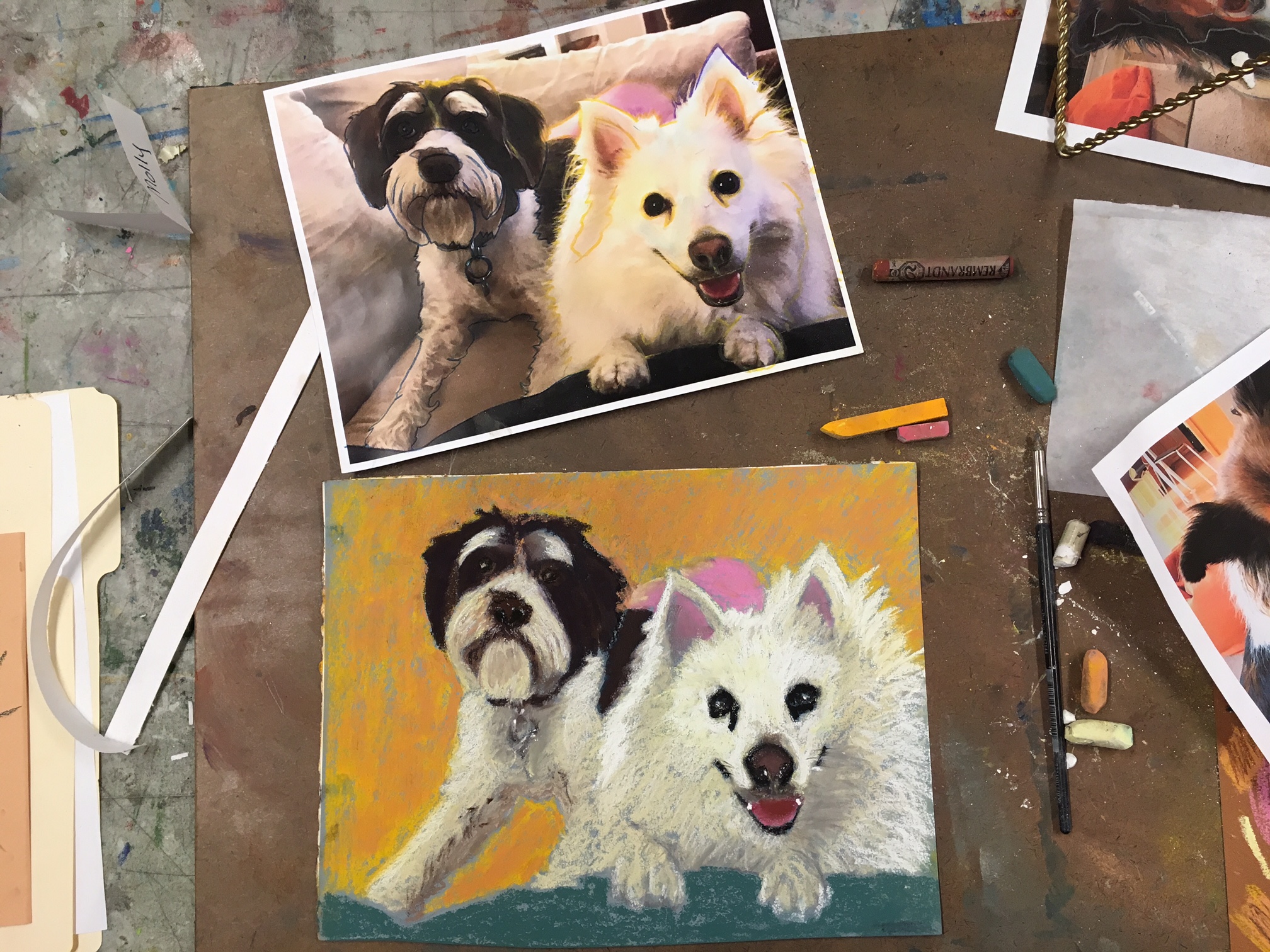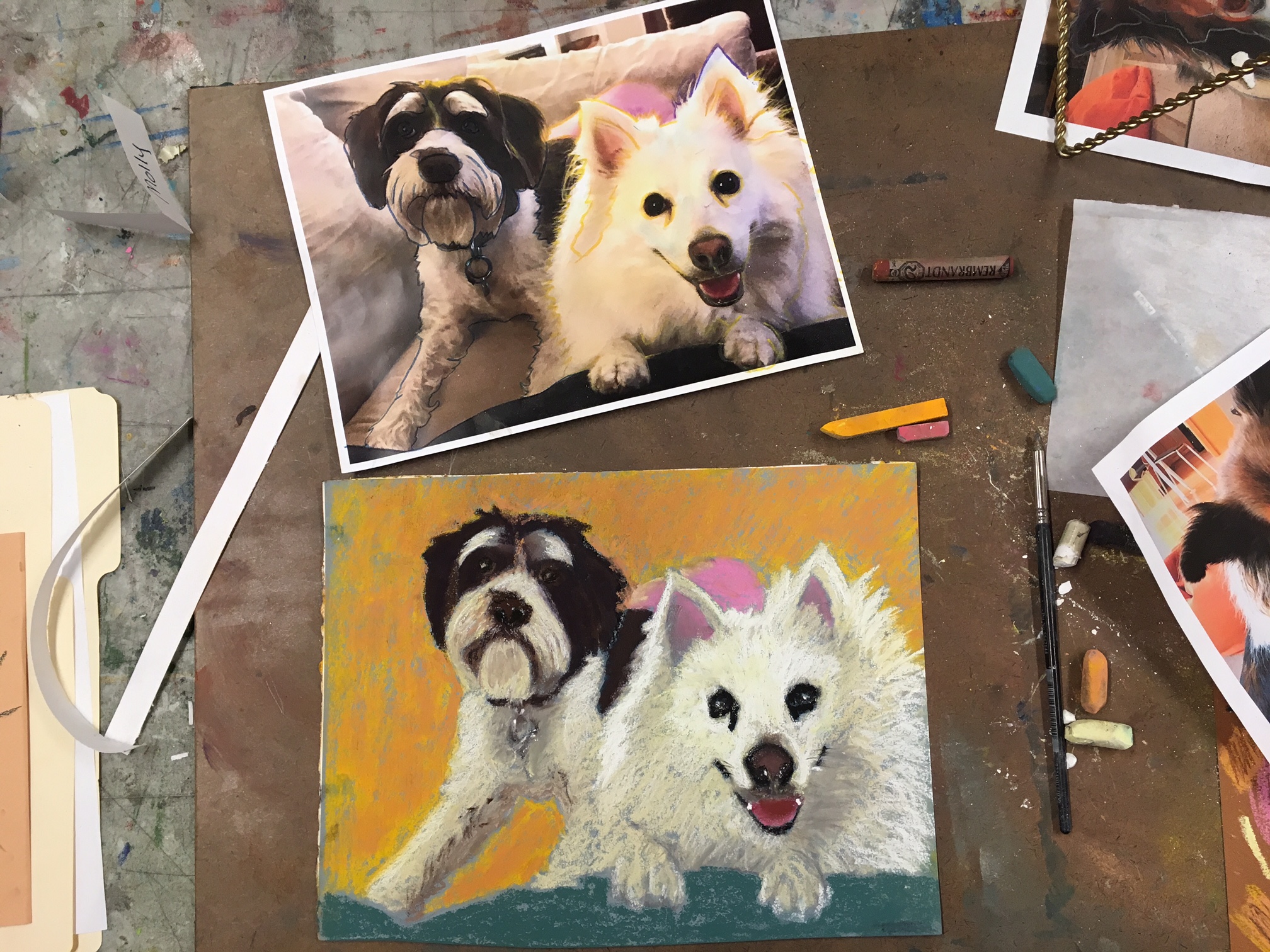 PET + ANIMAL PORTRAIT IN SOFT PASTEL
Instructor: Mary Jane Erard
Ages: Adults + mature teens
Skill level: All
Sunday, November 17, 2019 from 1:00 pm - 4:00 pm
Everybody loves their pets! In this three-hour class, pastel instructor extraordinaire Mary Jane Erard will lead you through the process of sketching and drawing your pet's portrait in soft pastel. Don't have a pet? Bring a source photo of any animal! She can also instruct participants to paint a hummingbird, insect, exotic animal, or any other type of creature in this workshop- just be sure to bring a good photo. Most materials provided. Students are welcome to bring their own pastel supplies if they have some on hand, and would like MJ to teach them how to better use what they own.
Mary Jane will help students draw or trace their pet on pastel paper during the first part of the of class, followed by a short demo of how to use pastel and plenty of one on one instruction. Assistance will be given to all students, as per your need. This class is very fun and often sells out quickly. All students, regardless of skill level, leave this workshop with a very cute pastel portrait of their pet. Don't be intimidated! MJ can lead anyone through the pastel process as long as you bring a photo image to trace. Many of the student work featured in the workshop photos are from students with very little pastel and / or art experience.
Please bring a source photo of your pet, 8 1/2" X 11", in color, on "regular" thin copy paper. Please see the graphic included in the image bank for this workshop that shows you the best source photo needed to make a great pet portrait. Print your image on an 8.5" X 11" copy or computer paper. It can be on black and white, as long as you have an image in color. Your pet's image should be large and centered on your paper. You will want your image to fill most of your paper. Remember, these images will be transferred to your pastel paper and this image is what you will use to create your pet's portrait.
Students will also need to purchase one, 9x12" sheet of sanded paper the day of class. The paper sheets are $4.00 plus tax and come in a variety of beautiful colors. Note: there is not a "wrong" paper color choice. All of them will work. Simply pick a color you like.
*Please reference our class cancellation policy by clicking here.*
Please register as soon as you plan on attending. Classes that don't reach the minimum number of students required will be canceled 48 hours before the day of class. Last minute registrations are accepted if class minimum is met and space allows, but this class typically sells out. Early registration is encouraged.